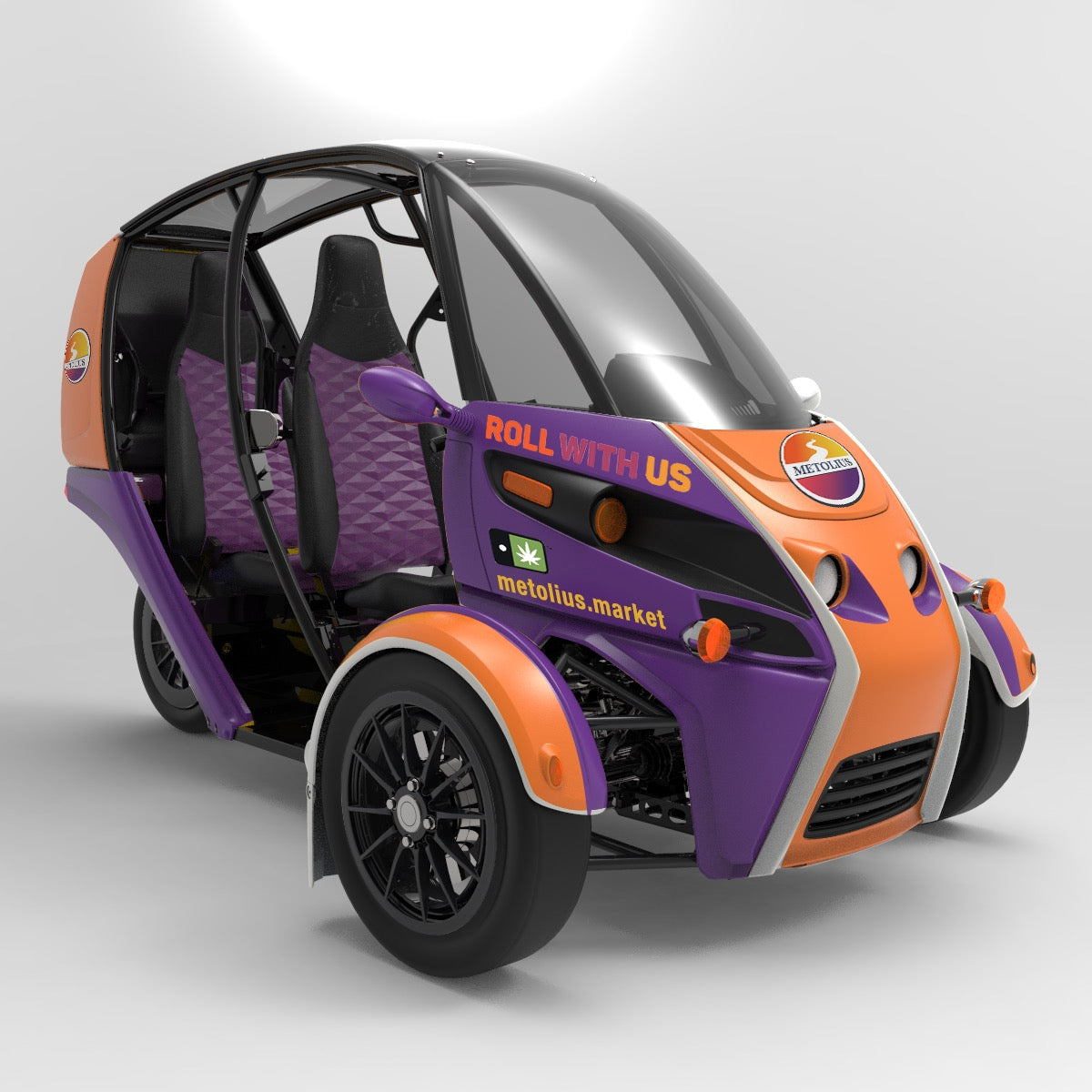 When it comes to company transportation, brand activation and product deliveries there is nothing more important in today's world than being sustainable.  So, as a company Metolius has selected the Arcimoto Fun Utility Vehicle (FUV; Nasdaq: $FUV) as its vehicle of choice.
The all electric FUV is argued as the most efficient electric vehicle on the road, looks like a spaceship, doesn't require special licensure, is shipping on the West Coast and turns more heads than even a Ferrari.  It is in parallel exactly in line with what the company Metolius is all about...better options, the planet and fun.  

Thanks Arcimoto for the amazing design for the Metolius River Raft.